Thu, 03. Nov 2022
BOOM! Liquid Architecture announces new Co-Directors Kristi Monfries and Dr Lucreccia Quintanilla 💥
Liquid Architecture are pleased to announce the appointment of Kristi Monfries and Dr Lucreccia Quintanilla to the role of Co-Directors, who will commence Monday 14 November 2022.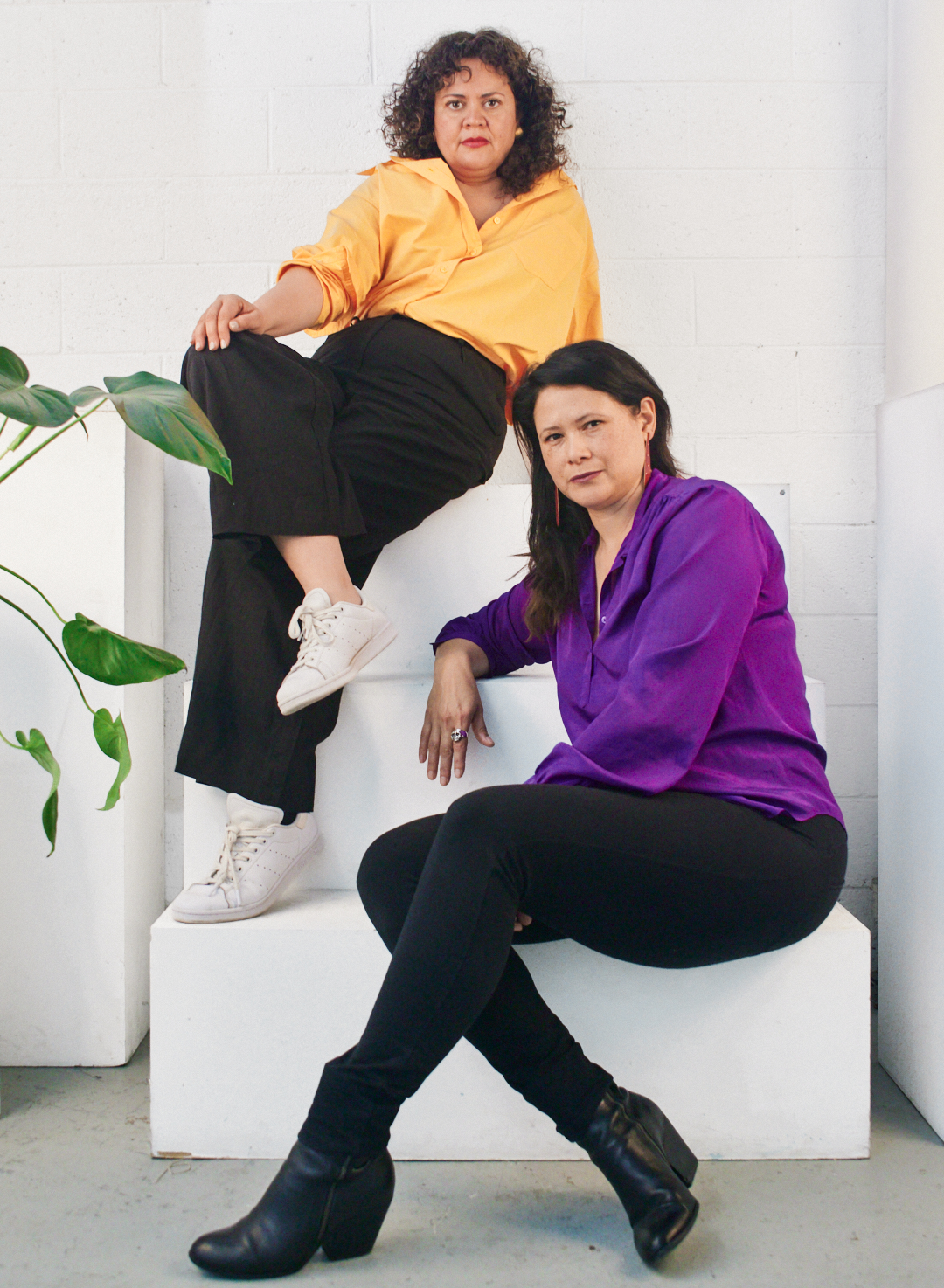 Kristi Monfries is a Javanese Australian arts producer, researcher and project curator with a deep understanding and committed engagement in contemporary arts practice. In collaboration with colleagues in Indonesia and Australia she runs Volcanic Winds, an arts organisation based in Yogyakarta, Indonesia. The last decade she has focused on how artists from the region are transforming the traditional musics of South East Asia into radical contemporary works for public presentation. Kristi's passion is for supporting experimental new voices, with a special interest in Asian artists and their geographic relationship to Australia, including work created by diasporic and Asian Australian creatives.
Dr. Lucreccia Quintanilla is a researcher, writer, DJ and artist. She is a Salvadoran woman who has grown up both in New York and in El Salvador and has been residing in Naarm for the last 20 years. She has recently completed her doctoral research titled: Whose Myth? The Echo and the Diaspora, at Monash University. Recently she has created sound works for West Space, Kunstraum Niederoesterreich and the Art Gallery of NSW. Quintanilla has presented her research at the Sound System Outernational Conference held by Goldsmiths University, in Naples, and has been a resident artist at Banff Centre for Arts and Creativity. Quintanilla is a sound system operator of General Feelings Sound which has recently been a part of Heavy Congress at RISING. A long time collaborator with Liquid Architecture, Lucreccia's work addresses the potential of sound and amplification.
This significant appointment comes at a time of strategic repositioning as Liquid Architecture takes stock of a phase of wide-ranging growth and development under Artistic Director Joel Stern (2013–2022), and Executive Director/CEO Georgia Hutchison (2017–2022). The LA board sought leadership whose voice can resonate with emergent communities of practice and solidify LA's burgeoning platforms for diverse voices. Under Kristi and Lucreccia's directorship, LA will widen its outreach, building upon the institution's history as the leading Australian organisation for artists working with sound and listening: fine tuning its platform for experimental practices, sustained and energised through discourse and research, and realised in collaboration with communities in Naarm and through the region.
Together Kristi and Lucreccia have been deeply engaged in the local experimental sound ecosystem and are recognised and respected in various communities locally and internationally for having a considered and deep approach to supporting and encouraging experimental and transcultural practices, and placing First People's first as a key pillar of their work. They share a common ethic around positionality, experimentation, relationality, mentorship and genuine collaboration with a particular interest in diaspora and regional South East Asia communities.
They stated, 'as women who come from global south backgrounds, we couldn't be more excited to bring our experience and perspectives to this new chapter in LA's future. We acknowledge that we are taking on an organisation with a very deep and important legacy along with the many people who have collectively built and contributed to this massive body of work. We know that the future of Liquid Architecture will be in the community and collective efforts through fostering trust, opportunities to learn, curating with care and a co-design approach. We look forward to being a strong resource and a creative place for sound artists and communities from diverse backgrounds and emergent voices to make work, and to connect these creative energies to international artistic networks.'
Naretha Williams, Co-Chair of the Liquid Architecture Board, said 'we trust Kristi and Lucreccia's combined and complementary expertise will be an incredible asset to our organisation, bringing strength and agility at a time of great change. Their culturally grounded and collaborative leadership style centres art practice, community engagement and sector sustainability. We are enthusiastic about their vision and excited by what lies ahead for Liquid Architecture.'
Danny Butt, Co-Chair of the Board, stated 'we are thrilled to appoint the dynamic duo of Kristi and Lucreccia as Co-Directors of Liquid Architecture after a highly competitive process. Kristi and Lucreccia stood out with their ability to align a strong conceptual analysis of the state of experimental practice today with a collaborative philosophy and a long track record of program and project delivery with exciting artists.'
Active since 2000, Liquid Architecture is a Naarm (Melbourne) based organisation supporting experimental, interdisciplinary and critical work addressing sound and listening in context. Liquid Architecture is based on Wurundjeri Woi Wurrung Country, at the Collingwood Yards art precinct, Victoria.
(Read more ...)
(... close)